the very thought of you, my love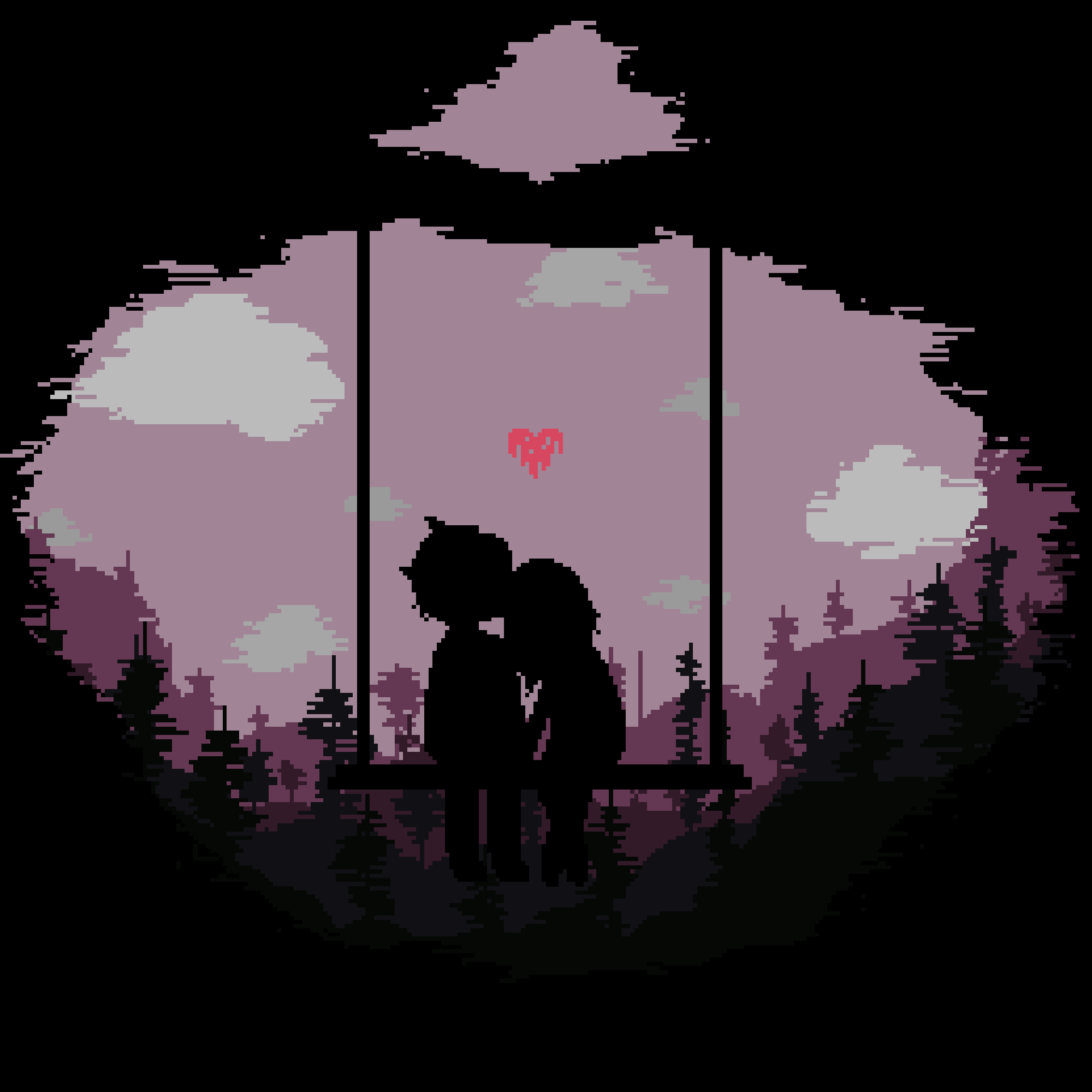 an introduction
welcome to my... weird little corner, i guess! so, im not good at a lot of things, but since i know kind of how to code, i decided to make a page dedicated to my wonderful girlfriend, lulu! we have been dating since june 12th, 2019! lulu makes me feel soft and happy and amazing and has... sparked feelings in me i didnt know i could feel. shes my princess, my sun, my moon, my stars, my sky! so, here, im making just a little page dedicated to her and our relationship. the playlist to the right is one i made for her and myself (i listen to it when i miss her haha). please enjoy!
how can I go on dear, without you?
who?
i met lulu in late may 2019 when we joined a roleplay! we have the same friends, we just never met each other before then. the second i met her, i thought she was really funny and talented and i always had fun doing stupid stuff on calls with her. we had a joke going that we were married. however, i dmed her on discord with a random picture and we haven't stopped talking to each other since! turns out she is really funny and talented, but also kind and caring of her friends. shes so very passionate about her interests and is the most hardworking person i know. all of her friends admire her! shes always working to be better and she really is the best person i know. she makes me happy to be a lesbian, cuz i get to be in love with her! we also have a lot in common, so i can always be very open with her and laugh with her and always have an amazing time with her... she is what keeps me going and what inspires me!

there is nothing for me but to love you
this serves as a little corner full of media and images that remind me of her, or us in general. click the images for sources!
(heathers 1998)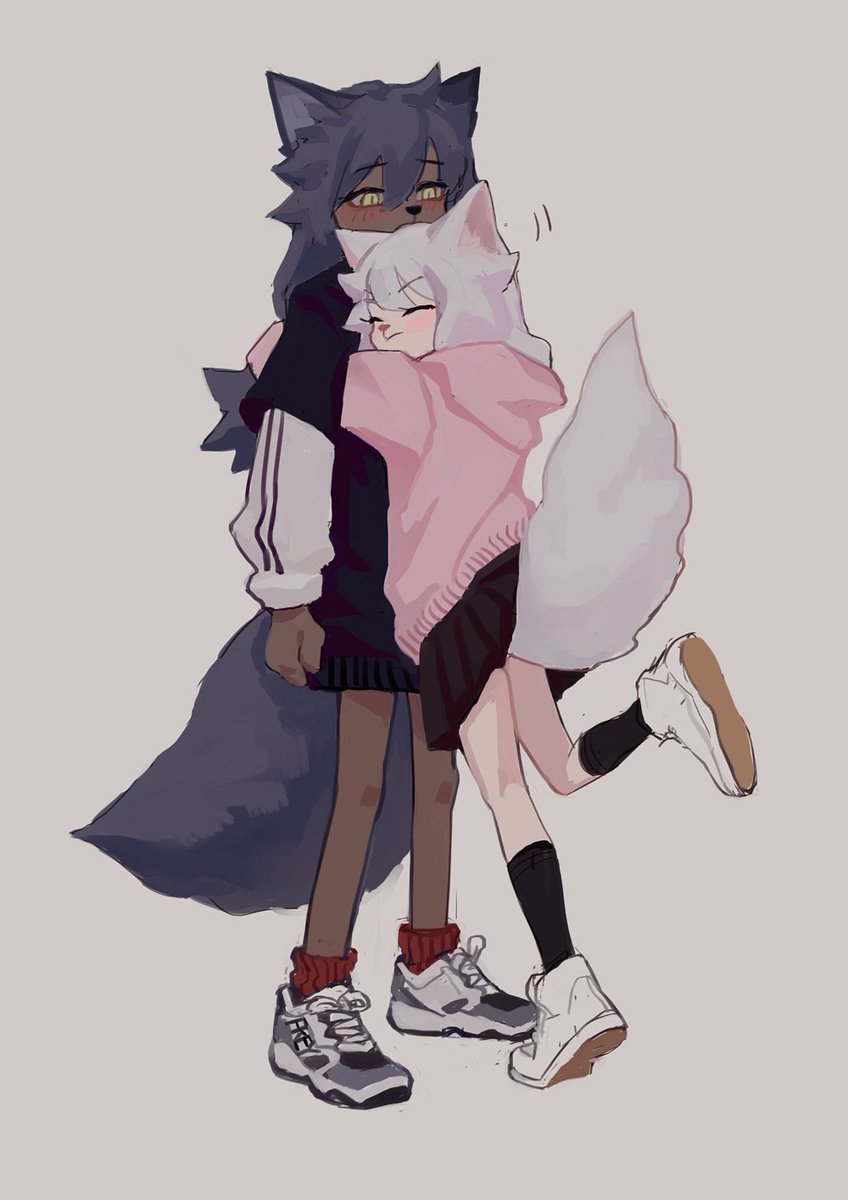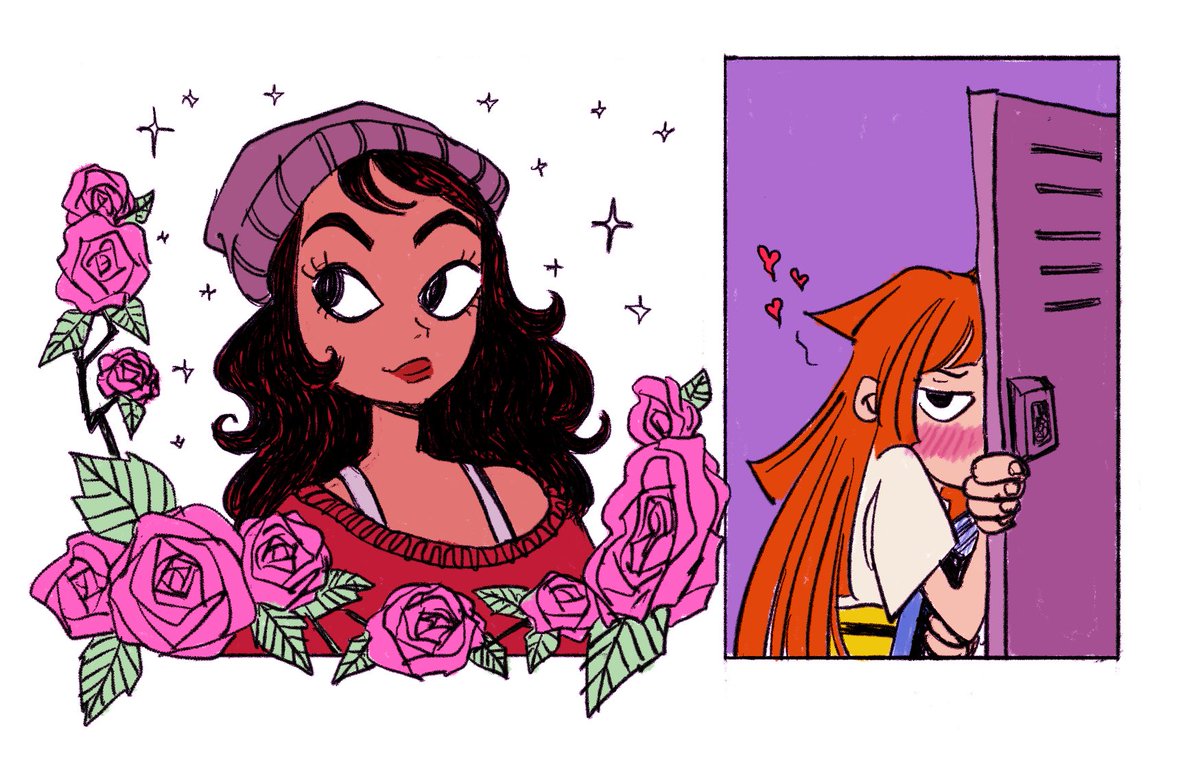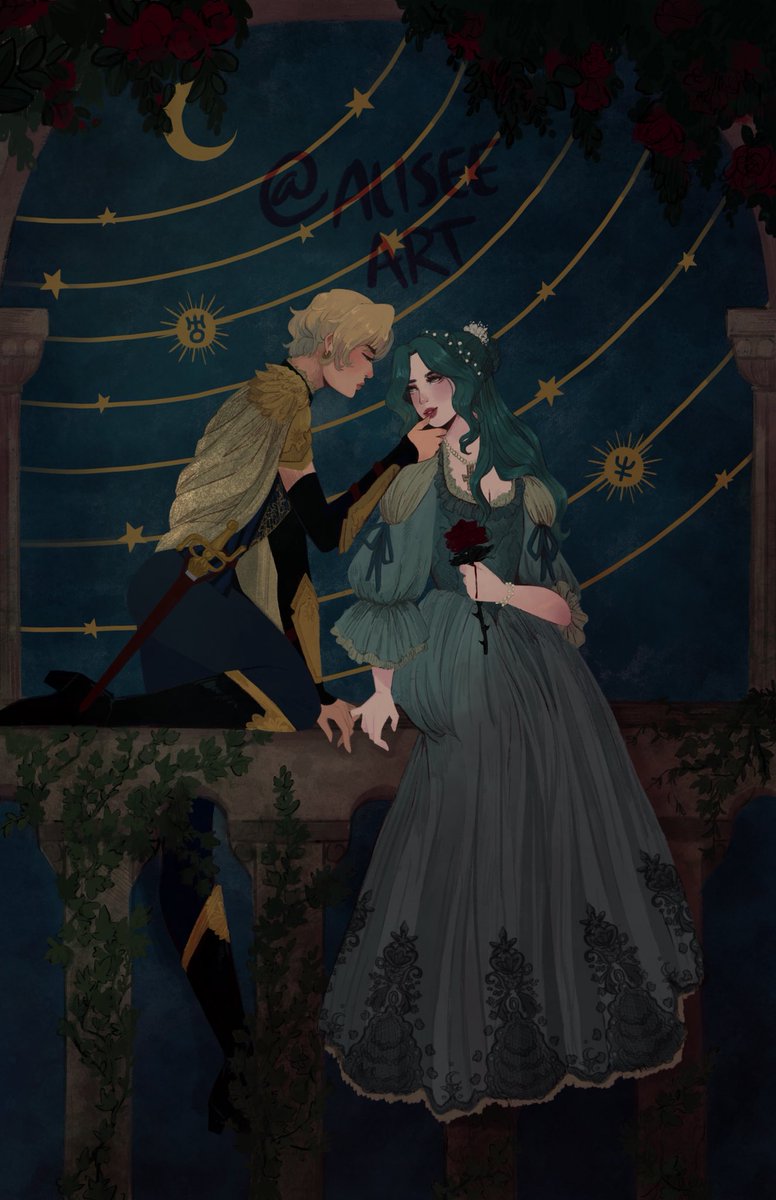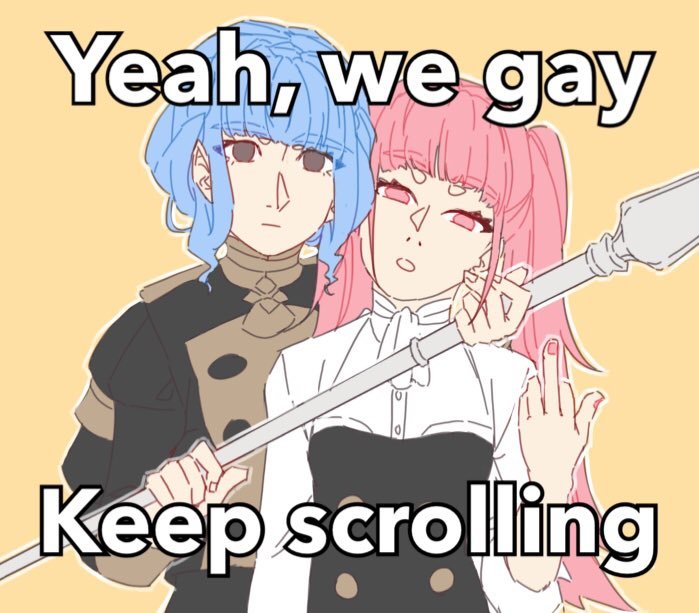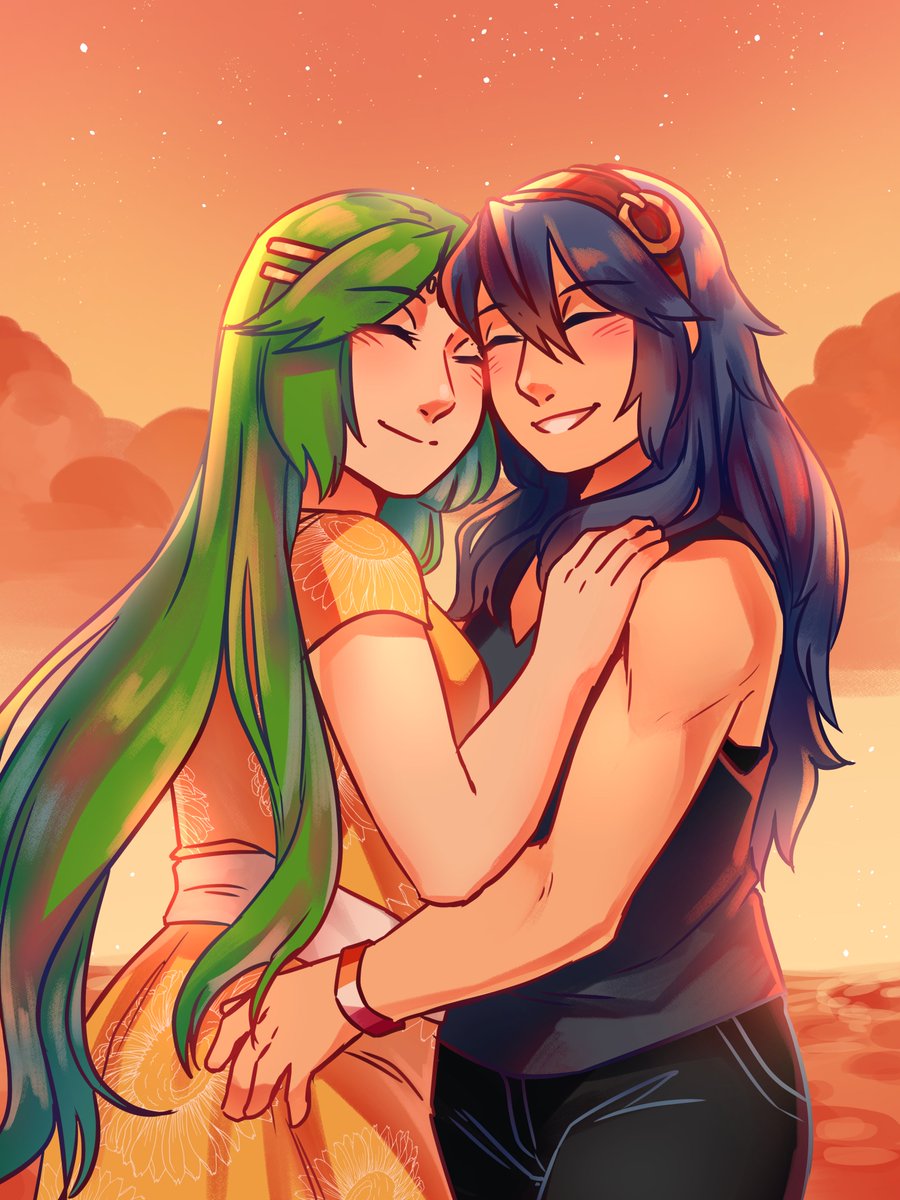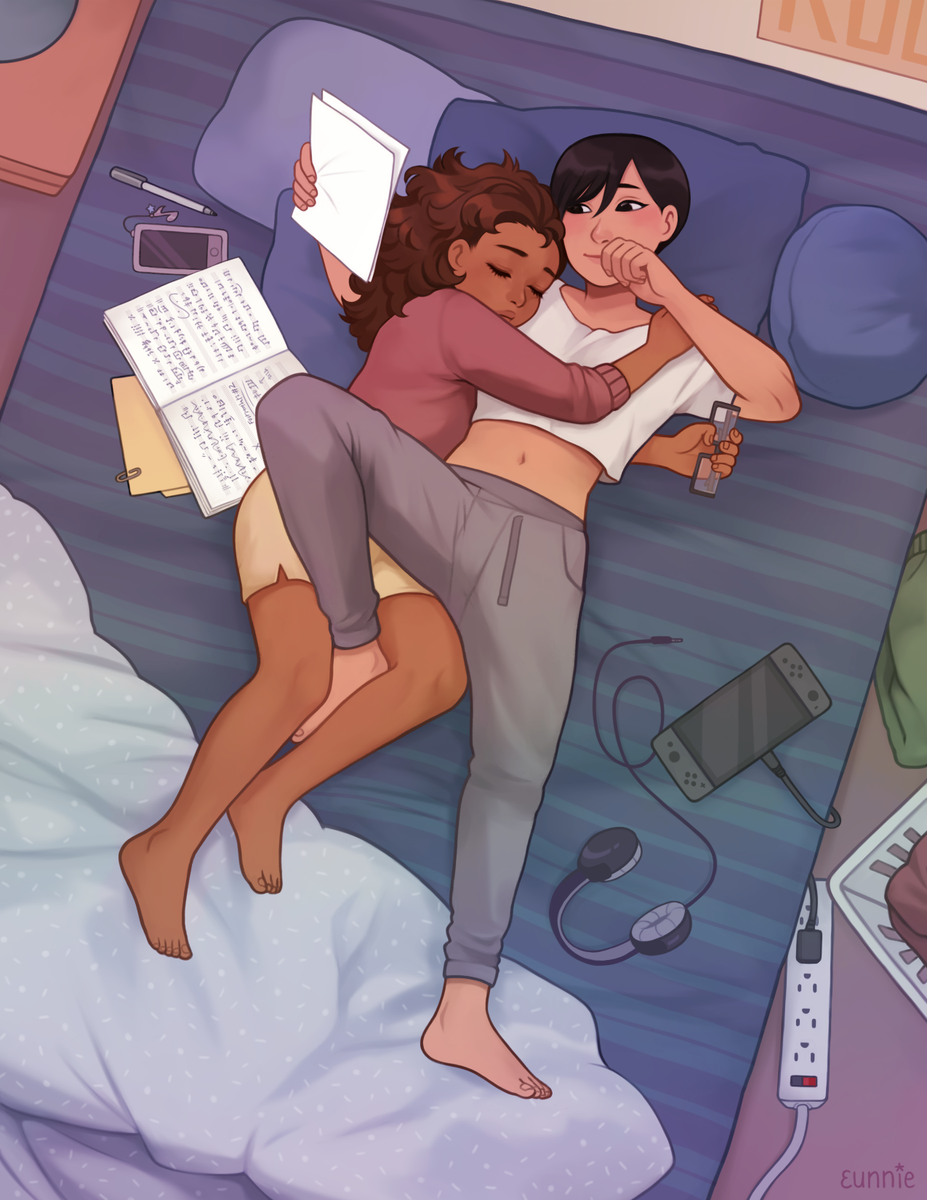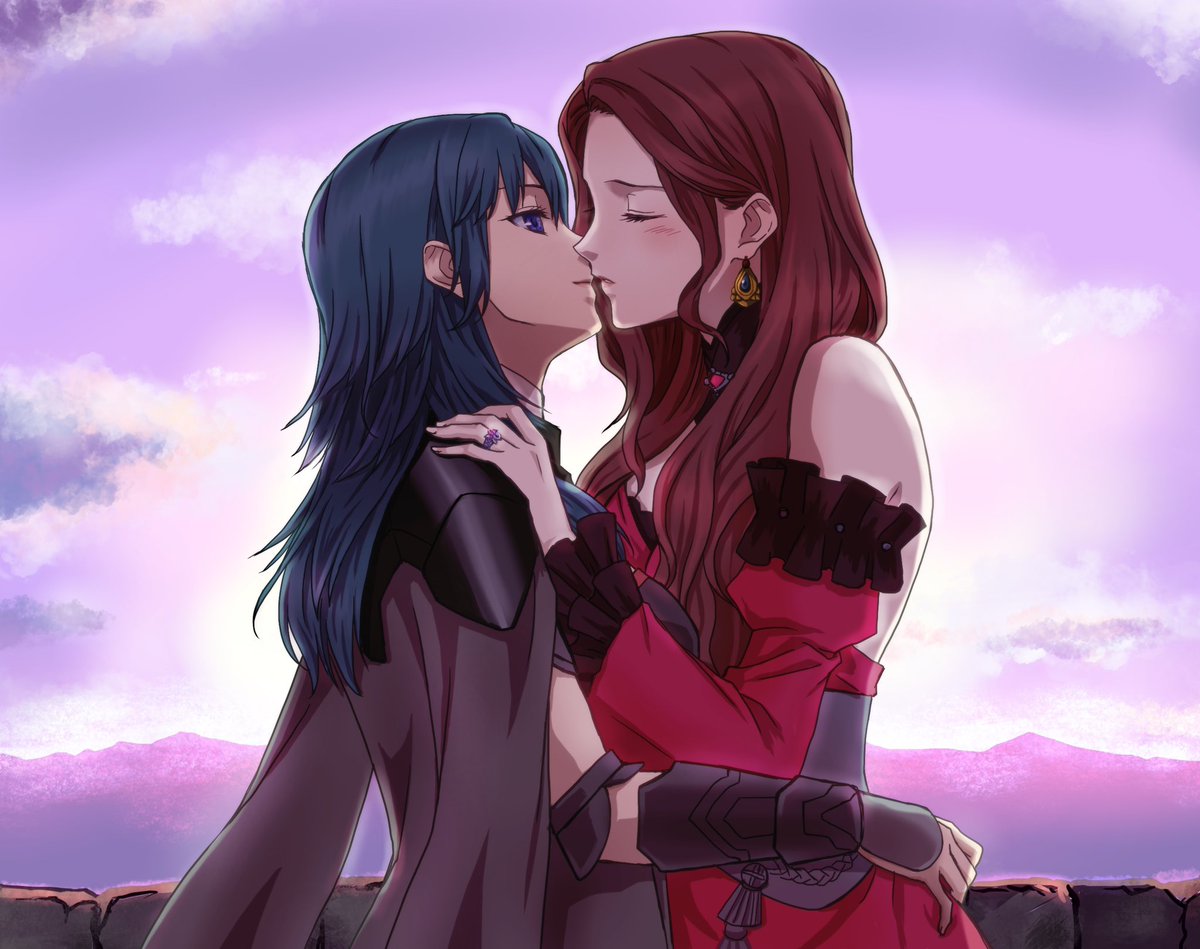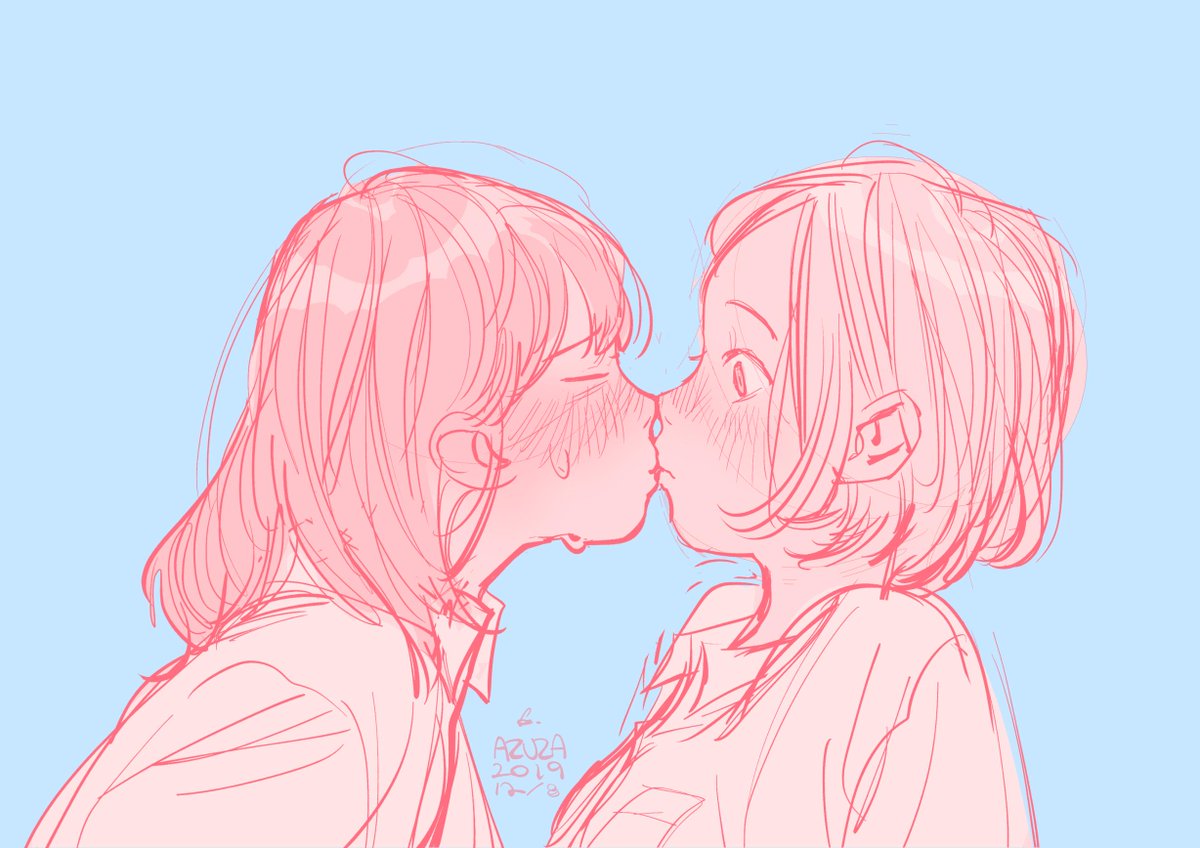 bask in her special love once again
poems for her
Wild Nights - Wild Nights!
emily dickinson

Wild nights - Wild nights!
Were I with thee
Wild nights should be
Our luxury!
          
Futile - the winds -
To a Heart in port -
Done with the Compass -
Done with the Chart!

Rowing in Eden -
Ah - the Sea!
Might I but moor - tonight -
In thee!
For the Courtesan Ch'ing Lin
wu tsao

On your slender body
Your jade and coral girdle ornaments chime
Like those of a celestial companion
Come from the Green Jade City of Heaven.
One smile from you when we meet,
And I become speechless and forget every word.
For too long you have gathered flowers,
And leaned against the bamboos,
Your green sleeves growing cold,
In your deserted valley:
I can visualize you all alone,
A girl harboring her cryptic thoughts.

You glow like a perfumed lamp
In the gathering shadows.
We play wine games
And recite each other's poems.
Then you sing, "Remembering South of the River"
With its heartbreaking verses. Then
We paint each other's beautiful eyebrows.
I want to possess you completely–
Your jade body
And your promised heart.
It is Spring.
Vast mists cover the Five Lakes.
My dear, let me buy a red painted boat
And carry you away.
          
Recreation
audre lorde

Coming together   
it is easier to work   
after our bodies   
meet
paper and pen
neither care nor profit
whether we write or not
but as your body moves
under my hands   
charged and waiting   
we cut the leash
you create me against your thighs   
hilly with images
moving through our word countries   
my body
writes into your flesh
the poem
you make of me.

Touching you I catch midnight   
as moon fires set in my throat   
I love you flesh into blossom   
I made you
and take you made
into me.
          
One Girl
sappho

                               I
Like the sweet apple which reddens upon the topmost bough,
Atop on the topmost twig, — which the pluckers forgot, somehow, —
Forget it not, nay; but got it not, for none could get it till now.

                               II
Like the wild hyacinth flower which on the hills is found,
Which the passing feet of the shepherds for ever tear and wound,
Until the purple blossom is trodden in the ground. made
into me.
          
a lady
amy lowell

You are beautiful and faded,
Like an old opera tune
Played upon a harpsichord;
Or like the sun-flooded silks
Of an eighteenth-century boudoir. In your eyes
Smoulder the fallen roses of outlived minutes,
And the perfume of your soul
Is vague and suffusing,
With the pungence of sealed spice-jars.
Your half-tones delight me,
And I grow mad with gazing
At your blent colors.

My vigor is a new-minted penny,
Which I cast at your feet.
Gather it up from the dust
That its sparkle may amuse you.